Category Archives:
Avenging Sisters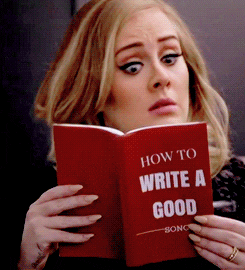 One of the hardest things as an independent writer is updating my blog with writing "things". I'm definitely writing, yet some periods are slower than other, but this summer is one of the busiest writing times for me. I have multiple projects going on at once.
Come Halloween, I'm going to have two short stories in anthologies with other indie authors. One of the anthologies I'm organizing with other writers I've known for a long time, so it's exciting. Though organizing it and keeping a schedule is the hard part! But it's going well. Then, there's another anthology I joined and I'm working on a story for that.
Plus, I'm still tapping away at War Fury, and the editing for Killer Orange has been a bit quiet. Most of the editing is in my head for ideas on how to improve it.
I'm also working on a couple side short stories – romance/erotica just to get more works in my library.
So here's the list of my current projects:
Three Times Dead – my short story for the Ghosts anthology slated for Halloween
Little Girl Lost – another short story for a Halloween anthology
War Fury – the next book to Mod Fury
Blazing Heat – short story romance one-shot
outlining of Circle of Whispers, my series about Reapers
various editing of Killer Orange, fan works, and a couple of older short stories that might turn into something.
So yeah, I'm busy! I hope to be able to share something, as well as publish, soon!
Other things to look forward to:
a giveaway for paperback of Unbridled
free promotion for Mod Fury
Until next time. Cheers!
H.K. Rowe
Yay, the first story for The Avenging Sisters has been released! Thank you to all who has picked up a copy and read it! I appreciate your support.
Thank you to the one lone reviewer that kindly posted a review this morning!
If you haven't picked up a copy yet, please find it HERE. It's also available FREE on Kindle Unlimited.
With that said, onto the excerpt from the next installment – War Fury.
–
She could see on her sisters' faces that they knew she had presented a good suggestion. Nyx's sacred springs were vital to their existence to remain sheltered in these human forms. These human bodies weren't their real bodies, and to maintain the shell that encased their demigod nature, they had to often cleanse the stains of humanity from their inner selves – their aura, and they had to do it while shedding the human skin within the springs and becoming their true selves again.
Of course, they would resume occupying the human flesh once they were fully rejuvenated, but the cleansing was occasionally needed. Mixing their Fury nature with that of these human bodies and the human souls they occupied often got build up of lesser residue that dulled their full powers.
In Nyx's spring it was almost like they were returning to their birthplace, as she had created those springs out of the waters in which she had first created them.
Cheers,
H.K. Rowe